At the southern tip of the Santa Monica Bay in Los Angeles County, sits Hermosa Beach, a sunny, small beach city of 1.4 square miles and home to 20,000 residents. Hermosa beach's shorelines rank among the best beaches in the world, and Hermosa's residents are recognized as being far above average, in their commitment to fitness and living active, healthy lifestyles. You can't take a stroll in Hermosa Beach without spotting fitness joggers, walkers, cyclists, and yoga mat toting locals, often stopping to grab a freshly pressed juice or partake in other healthy activities, like stopping in for an acupuncture or chiropractic appointment.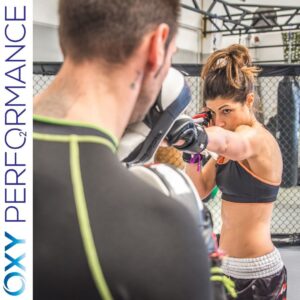 Oxy Performance, a wellness center and provider of premier quality healing hyperbaric oxygen therapy chambers – touted by celebrities and the health-conscious the world over for their effectiveness in raising energy levels and boosting immunity – did just that, establishing itself in Hermosa Beach.
LA County, generally credited with the title of the U.S. health mecca, what better place for a hyperbaric chamber studio to set up shop?
Oxy Performance and its hyperbaric chambers have fast become a go-to for locals seeking the impressive range of health benefits that this wellness center provides.
According to its owners, "Hyperbaric Oxygen Therapy offers versatile health benefits that improve wellbeing, strengthen immunity and accelerate recovery time". (Not to mention, thirty minutes in one of their hyperbaric chambers can do wonders for your post-holiday meal hangover, or be a fantastic way for fitness-focused professionals, or moms and dads to grab some out-of-the-house 'me time'!) Call it a fitness break. Your secret is safe with us. 😉
Ready to try it? Book your first session here.