How much do you know about OxyNova's Hyperbaric Chambers?
If your answer is "not that much," don't worry. You'll know a lot more about their four models by the end of this article.
In a nutshell, OxyNova builds user-friendly hyperbaric chambers for both home usage and medical facilities. They build high-quality portable hyperbaric chambers that are safe and efficient for hyperbaric oxygen therapy, to improve the user's health with each new breath of oxygen.
Let's dive deeper into each model to better understand what makes them so unique.
OXYNOVA 5: PRE-GAME AND POST-GAME RECOVERY.
Reach and maintain peak performance levels.
OxyNova 5 is used by athletes, trainers, and sports centers as a complementary therapy, part of a complex recovery protocol. OxyNova 5 mild hyperbaric chamber for athletes has shown great results for rapid recovery and repair after soft tissue injury and regeneration of muscle fibers. In addition, it supports mental clarity, readiness, and sleep quality. All professional athletes can benefit from hyperbaric oxygen therapy to improve their sport performance and manage their recovery from a growing list of sport injuries.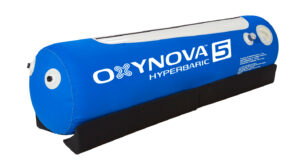 OXYNOVA 7: WELLNESS IN THE COMFORT OF YOUR HOME
Get the best home care with your OxyNova 7, personal hyperbaric chamber.
OxyNova 7 is the favored chamber designed to make the professional hyperbaric system used in wellness clinics available and accessible for personal use. Very spacious and comfortable, the OxyNova 7 portable hyperbaric chamber paves the way for in-home mild HBOT to help users expedite healing and regain their quality of life. The OxyNova 7 Portable Hyperbaric Chamber is the popular and versatile 1.4 ATA chamber. Its numerous features and high-end manufacturing processes will give customers the best hyperbaric experience.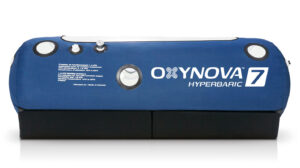 OXYNOVA 8: RECOVERY HAS NEVER BEEN SOFTER.
OXYNOVA 8 is the Wellness Center Superstar.
The size and airflow power of OxyNova 8 professional hyperbaric chamber creates a clean and unpolluted environment that can accommodate two users per hyperbaric oxygen therapy session, such as a parent and child.
Designed and built for professional use in health clinics, sport centers, and wellness locations, the OxyNova 8 professional hyperbaric chamber brings all the benefits of mHBOT for domestic use with easy accessibility. The chamber is flexible, lightweight, simple to operate, and very safe for both professional and home use. Breathing oxygen under pressure in the OxyNova Series 8 wellness hyperbaric chamber can help stimulate the immune system to restart self-healing. MHBOT (Mild Hyperbaric Oxygen Therapy) is a non-invasive therapy with numerous applications, part of a comprehensive non-medical strategy to sustain natural healing.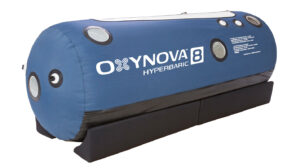 OXYNOVA 9: WELLNESS TIMES NINE
Enhance your hyperbaric oxygen experience.
OxyNova 9 professional hyperbaric chamber is the biggest and most spacious portable mHBOT chamber out of their four models. It can host up to two users (e.g. parent and child) within a comfortable and luxurious capsule and delivers the best mHBOT (Mild Hyperbaric Oxygen Therapy) experience.
Oxynova Series 9 wellness hyperbaric chamber takes precedence as the favorite wellness chamber for health clinics, sports centers, and holistic care facilities. Designed and built for professional healthcare use, the chamber can also facilitate mHBOT for at-home sessions. The chamber is flexible, lightweight, portable, and simple to operate, it's also large enough to make any user feel great.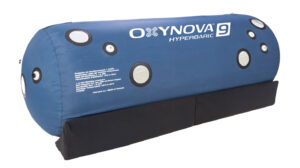 MHBOT has been proven* to help with sports recovery, wellness, beauty and anti-aging, brain care, and much more. The best way to know which chamber is right for you and to try them. We recommend that you come by our office to experience the chambers and make an informed decision. We sell all four OxyNova models and are available to answer your questions.
Call us today (310) 942-2202 for more information.
*source: oxynova.com